Norma jean wright love attack
Eva Notty And Melissa Moore - Bothered By The Bush
Melissa can't believe her boyfriend Tyler. He refuses to go down on her because of her bush! Her new stepmom, Eva can't help but overhear how much a jerk Tyler is being - so she decides a bit of an intervention is in order. Eva barges into the bathroom catching Melissa trimming her bush, that's when she gives her a little pep talk. Eva tells her there's nothing wrong with a little bush, and she shouldn't let Tyler call the shots. Things turn hot quickly as Eva and Melissa compare their hair down there. After a surprise scissoring, they decide to double team Tyler and show him his place!
"That's the terminology. At Trinity, you're urged to 'get with the program,'" explained a male beneficiary of the Down Low Club. "What that means is it's OK to go ahead and have sex with men, just as long as you 'get with the program' and marry a woman, somebody no straight guy would want to marry."
By the mid-1950s, fueled by optimism and a willingness to experiment with different materials and techniques, the Ackermans began expanding into mosaics, tapestries, woodcarvings and cast hardware. Evelyn, demure and endlessly creative, took the lead. Jerry, the gregarious one, left ceramics behind and focused on production, marketing and sales while continuing their creative partnership. "We were ahead of the curve in terms of decorative accessories," he says. "Before our designs, everything that went into a house was either a painting or a print."
   Funeral services will be conducted from the church on Monday, August 21, 2017 at 11:00 AM with Minister, Frank Fleming officiating.

Forty-year Anchorage AK0048 KOPS, Jani Burkhead, celebrates her 71st birthday with 2014 Alaska State Queen, Christine Stanford by walking 50 miles in Anchorage, June 16, 2016. Christine created the shirts they are wearing for the occasion. Christine is also a certified Leslie Sansone walk instructor.
Mary Phillips, receiving her 50 year Consecutive KOPS Award from Coordinator Margie Fisher. WAY TO GO MARY!! June Bodenner of OR430 Roseburg, Oregon received her KOPS Diploma at the Yellow Rose KOPS Honor Society meeting on October 3, 2016. The 'Rose' Ceremony was performed by long time friend and Area Captain, Lyn Schuller.  June was presented with a dozen long stemmed Yellow Roses to mark the occasion.  Congratulations June.
NEW KOPS, Pat Ellis (3rd from right) attends Kops Society Meeting CELEBRATION OF KOPS FOR CHAPTER WA1147, Graham Our chapter, Tops WA1147, Graham celebrated 6 KOPS anniversaries in June. This celebration was held on the 27th of June 2016. The ceremony was emceed by our 2015 Chapter Queen, Judy Carr and Queen runner-up, Monica Hemenway.
L-R: Lynne Selvidge - 13 yrs., Sally Coleman - 3 yrs., Lin Callendrillo, 12 yrs., Bev Satter - 6 yrs., Laura Hoffman - 4 yrs., Lorraine Crandall - 16 yrs. TOPS WA 1090, Bothell Celebrates KOPS with Pat Ellis
Pat joined Tops on March of 1968. After many ups and downs
along the way, she has lost 35 lbs to goal. CONGRATULATIONS!!
Pat's fellow member and wonderful friend, Steph Dellachiara, surprised Pat with note cards from other members in Tops land. Drain, OR TOPS Members Recognized at Honor Society Meeting For Full Story, click photo.
Queens of Weight Loss This article is still running on "Boomer Senior News." Area Captain Jo Tegge says, "I received 5 calls today and several over the weekend from this. In my chapter alone we have 5 new members since January first. Click on below as there is more than the two full pages. Hopefully other areas have a newspaper like this too."
NEWS ARTICLE
Cutie, Fern Michel KOPS
23 Year Anniversary!! HURRAY FOR NEW KOPS!! On Jan. 18, 2016, WA1147 Graham honored two new KOPS with a yellow rose ceremony.
NEW KOPS: Monica Hemenway and Judy Carr. KOPS, Bev Satter, performed the ceremony which included balloons and candles, yellow roses and lots of hugs. PHOTO 2: Monica turns her tassel (from right to left) over her heart as Bev presents her with a KOPS graduation diploma signed by Barb Cady.
Bev Satter, Leader with New Kops
KOPS, you may turn your tassel.
Judy Carr will graduate
officially June 3 in Yakima at SRD
Monica shares her success story
after lighting her candle
KOPS WELCOMING NEW KOPS
Judy Carr and Monica Hemenway
Laura Hoffman pins Judy Carr
with a KOPS Ribbon
Judy tells her "KOPS Story" and presents
her yellow rose to Jean...HUGS!!!
Monica presents her yellow
rose to Rhonda Divina
TOPS/KOPS AWARDS
New Kops, Deb Kuney and
Reinstated Kops Marilyn Gartin
WA1407, Longview Betty Busby's KOPS Graduation was held Wednesday April 29th 2015. Betty was also our Chapter Queen for 2014. As you can see, her favorite color is purple. All of our Kops graduates are asked what their favorite color is and then it's combined with KOPS gold color at their ceremony. WA1147, GRAHAM CELEBRATING KOPS July 2015
WA 1147 Graham Celebrates KOPS Anniversaries
July, 2015
LORRAINE Crandall
15 year KOPS
LYNNE Selvidge
12 year KOPS
CAROL Edwards
3 year KOPS
Six KOPS in attendance recite the KOPS Klosing
(Laura, Sally, Lynne, Carol, Lorraine & Beverly)
LAURA Hoffman
3 year KOPS
LORRAINE presents a yellow
rose to LINDA Possin
BEV presents her yellow
rose to JULIE Day
Leader, BEV presents LORRAINE with
15 yellow roses
YELLOW ROSE RECIPIENTS
Linda, Julie, Nancy and Nora (background)
NORA Thureson 41 year KOPS

NORMA HOUSE (Oregon)
(not sure why all those cans of food are there)
Mary Ellen Lewis receives her ten-year KOPS longevity pin from Area Captain, Nancy Rich. WONDERFUL ACCOMPLISHMENT!!
Congratulations!!
Glenda (Suzie) Adamson, Leader and Mary Ellen Lewis, ten year KOPS KLASSY LASSIE KOPS SOCIETY
welcomes two visitors

Left: Nancy Veazie from WA state and
Bonnie Snelling's daughter. Seated in the middle: Audrey Skinner Yellow Rose Kops Society, Tacoma, WA L to R: Pam Harper, JoAnn Hagala, Carol Oak,
Jeannie Sagle, Bev Satter, and Alice Dowey KOPS CLOSING CIRCLE Take my hand, and your hand I'll hold,
We need to take this moment, to remind us of our goals. As TOPS we dreamed dreams; Now as KOPS we strive
Trying every single day, to keep those dreams alive! Reach out my friend, never let your dreams fade
Because we KOPS know... WE NEVER REALLY HAVE IT MADE! LOVA WOOD (left) helps Tops Pal, Candy Folden
celebrate Candy's 2nd KOPS
Anniversary Congratulations!! OLD FRIENDS BECOME NEW KOPS IN LAKE COUNTY CALIFORNIA Kops in Dec 2014: Deb Kuney Kops in March 2015:
Audrey Skinner 12 Year Kops: Jeanie Weaver
New Kops Audrey Skinner Jeanie Weaver and Deb Kuney visited CA936, Clearlake Oaks where it was announced that Tops Pal, Audrey Skinner, had made her Kops!! They were thrilled to hear this news! TOPS WA0109, SEATTLE'S RECOGNITION of NEW KOPS Tops Member, Cynthia Allen sent these photos of the chapter's newest Kops.
CONGRATULATIONS TO ALL!!
TOPS WA 0109, Seattle Celebrates KOPS
These KOPS all share in the celebration as they know becoming a KOPS is
something wonderful to achieve. Candles, Flowers, graduation caps!!!
NEWEST KOPS GRADS
L-R: Mary Barton, Dorothy Bierman
and Marian Thomsom
Dorothy (middle) is Mary's mother
Other Kops pose with New Kops
L-R: Mary Barton, Betty Sussmand, Dorothy Bierman
Mira Schoening and Marian Thomson This chapter has a membership of 23 and 11 KOPS...almost 50% have reached their goals. AWESOME!! KOPS...OFFICERS...DIV WINNER...ROYALTY...CELEBRATION CA2311, LUCERNE Never having had any recognitions for Officers, Division Winners, Royalty, or Kops, Weight Recorder Deb Kuney took it upon herself to get the chapter recognitions up to date. These photos are
of the humble little chapter's honorees and vistors. Deb chose an "It's Good to be..." theme. Certificates were giving out according to award...It's good to be KING , it's good to be KOPS ,
it's good to an OFFICER , it's good to be SWEET and it's good to be a WINNER . Other certificates given were for members who presented programs throughout the year. Congratulations to everyone!!! DECORATIONS
Yellow roses, candles, certificates, gifts and awards DIVISION WINNER Richard VanCaster lb loss OFFICERS (outgoing and incoming) Doris McKibbin, Leader Vi Witt & Deb Kuney Four Year Kops Chapter King Jim Weaver KOPS CAKES KOPScakes with real strawberry frosting! YELLOW ROSES One to keep and one to present to a Tops IT'S GOOD TO BE... Certificates presented to honorees Nine Year Kops Doris McKibbin OUR LOVELY VISTORS From CA936, Clearlake
Audrey Skinner, Frances Pounds and Bonnie Snelling CANDLE OF CONTINUITY
Longest standing Kops lights candle OUR KOPS
4 years: Jim Weaver, 12 years: Jeanie Weaver and 9 years: Doris McKibbin 12 Year Kops Jeanie Weaver Jeanie presents yellow rose

Audrey Skinner accepts Jeanie's yellow rose.
INTERESTED IN THE YELLOW ROSE FELT BOARD PRESENTATION???? Look over to the right Click on links below for instructions for making the yellow rose felt board.
The presentation Deb Kuney used for HER ceremony is linked too. Felt Board Yellow Rose Program Rose Drawing to Refer to when making YOUR felt yellow rose KOPS PROGRAM DEB USED Klamath/Lake County Kops Society Members represent 188 pounds lost L to R: Area Captain, Linda Shann: 8 yrs, Kathie Collins: 2 yrs, Vickie Eznecker: 6 yrs, Betty John: 24 yrs, Pat Shann: 8 yrs,
Paul John: 20 yrs, and New KOPS, June Bergland AT THE LADS AND LASSIES KOPS SOCIETY Candle of Continuity
Mary Jordan, our senior KOPS, and Ko Kaptain, Bunni Billingsley, attempting to get the lighter to work!! Bunni persevered and Mary did a beautiful job of lighting our Candle! says Area Captain, Rhoddie Ludwig WA 1147, GRAHAM CELEBRATES KOPS June 30, 2014 WA 1147 GRAHAM held an honoring ceremony today June 30, 2014 for their 3 KOPS. Lorraine Crandall celebrated 14 years, Carol Edwards 2 years, and Bev Satter 4 yrs.
Kops Awards and Certificates
Bev Satter, Lorraine Crandall and Carol Edwards
Bev gives yellow rose to
Sally Coleman
Lorraine give yellow rose to Nancy Hinkson
Carol gives yellow rose to
Susan Koch
THREE LOVELY KOPS TOPS WA 804, Centralia KOPS L to R: Derek Kendall, Clara Pickens, Hollee Johnson, Rita Prat, Bev Davis, Kathy Hunter, Marcie Burke, JoAnn George,
Sandy Pickens, Jackie Ogilvy, Stephie Williams, Sharon Firth, Virginia Robertson.
Not pictured: Joyce Bates, Mary Blumenthal TOPS WA0459, BREMERTON CELEBRATES KOPS Coordinator Carlene Wellington and Area Captain Gary Wellington visit the chapter to help celebrate their KOPS. L to R: Carlene Wellington, Gerri Bachman, Leona Carr, Janelle Stewart, Buck Gartin, John Sipila and Gary Wellington
KOPS REINSTATEMENT
IS A BIG DEAL ALL THE MEMBERS OF WA459, Bremerton celebrate Gerri Bachman's KOPS Reinstatement. The KOPS gather around Gerri for a photo (below)
They are: WA STATE Q-RU: Ruth Vondersmith, John Sipila, Wt. Rec: Janelle Stewart, Leona Carr, Buck Gartin and Gerri Bachman.
Doris McKibbon (CA 2311, Lucerne)
Wins the door prize.
A painted garden stone.
LAKE COUNTY, CALIFORNIA - KOPS SOCIETY MEETING
It's the Klassie Lads and Lassies GOOD BUDDIES
Marilyn Gartin and Gerri Bachman
ALL THE KOPS IN WA459, Bremerton KOPS WA 1147, Graham Receiving well deserved KOPS Alumni Award!
L to R: Bev Satter, Leader, LORRAINE CRANDALL,
14-year KOPS and Carol Edwards, Co-Leader TOPS WA 1453, Lynden KOPS APPRECIATION DAY On October 24, TOPS WA 1453, Lynden celebrated its second annual KOPS Appreciation Day… demonstrating our appreciation for our two KOPS, Marlene and Phyllis . The ladies actively participate in meetings, provide sage advice, and continually illustrate how to be a role model for all of us. TOPS members volunteered with the program; Donna organizing the program and creating certificates, Margo writing the words to a new song entitled, You're the KOPS , Cheryl taking pictures for our TOPS scrap book, and all members contributing to a token gift basket for each KOP. New, homemade, and gently used gifts were shared and ranged from printed, online inspirational sayings to Bev's handmade cards. However, the hit of the program was a skit performed by our KOPS themselves. Marlene wrote the script called, The Secrets of Becoming a KOPS. Taking place 30 years in the future, our KOPS pretended to be two elderly ladies sharing the secrets to their success. Along with very healthy tips such as joining TOPS, staying positive, exercising, and eating healthy snacks, they ended their skit with a hilarious segment directed at preparing to face the scale. It included silly weight reducing tips such as picking food out of your teeth, removing belly-button lint, eliminating ear wax, and more! We ended our KOPS Appreciation Day in laughter and an even greater appreciation for our KOPS. To our KOPS, Marlene and Phyllis, we thank you for being an inspiration to all of us. CENTURY AWARD WINNER Hollee Johnston
Lost pounds to goal TOPS WA 0804, CENTRALIA KOPS CELEBRATION Sharon Firth, Kathy Hunter, Bev Davis, Joann George, Joyce Bates, Clara Pickens, Sandy Pickens
Our new Kop and second Century Medallion winner in the front row Hollee Johnston! Young member: Derek Kendall
TOPS biggest loser for the month of October. He also was awarded a 6 week consecutive loser charm, a 25 lbs off charm (down 31 since end of June,) and a half way to goal charm. What a big day to celebrate for him! I'm so proud of my amazing son! says his proud mom, Tina Kendall TOPS CA 0936, Clearlake Oaks Celebrates Three KOPS Graduations Three honorees...one of them is a mother of identical triplets...the other two who are mother and daughter are the chapter queen and queen runner up.
Table decorated and Ceremony by Audrey Skinner
The honorees: Paulette Lyon, Bonney Jorgensen, and Beverly Beckly
Chapter Queen
Bonney Jorgensen lb loss
Audrey reads Bonney's
TOPS history
Chapter Members and Guests
Roses for the honorees
All three with roses
Sashing the queen runner up
Beverly Beckly lb loss
Audrey explaining something
Beverly and Audrey Mother and Daughter
Chapter Queen and Runner Up
Paulette Lyon
pounds lost
Paulette thanking chapter
Audrey explaining more stuff
Leader, Rita, lighting the
candle of continuity
Bonney lights her candle
KOPS lighting candles
Beverly lights candle
Paulette lights candle
Beautiful Lit Candles
Saying KOPS Pledge CC's Weight Loss Challenge
Division Winner
Frances Pounds receives
19 year KOPS award RHODDIES KOPS SOCIETY PHOTOS MAY 2013 KOPS Honor Society Luncheon the end of May. The Graduate's name is Rosadel Floyd from CA1045 La Mesa, one is with her Leader and our KOPS Treasurer, Diane Westrup. Ko-KAPTAIN, Mary Hunt assisting our Senior KOPS, Joan Spaulding, light the Candle of Continuity. Carmen Luna celebrating her 1st Anniversary with Bernice Morrison in the foreground. Diane Westrup, then Edith Pollack KOPS KORRESPONDENT. Head Table. Laura Martin, Leader of CA2232 Poway, Edith and Suzanne Wright, Treasurer. CA0116 Escondido, Joan Spaulding, past KOPS KASHIER, CA0596 Ramona, Alice Spaugh, Past Area Queen, 2002, Raffle Basket made by host chapter CA2232 Poway and won, for the second luncheon in a row...by KO-KAPTAIN, Mary Hunt!!
Bev Satter (Leader), Aila Vehkalahti (Reinstated KOPS 04/28/13), Laura Hoffman, Rhonda Divina (Reached goal 04/15/13), Carol Edwards, and Janet Peterson (Brand New KOPS 05/13/2013)
Bernice Riippi, Carol Edwards, and Bev Satter
celebrate KOPS Anniversaries 06/2013 TOPS WA1147, GRAHAM celebrate their KOPS!! NOVEMBER 2012
TOPS WA0538 Spokane Valley
honored their KOPS with a special program.
From left to right are 29 year KOPS Joyce Anderson, 1 year KOPS Donna Primmer, 6 year KOPS Jim Borgmann and 6 year KOPS Becky Borgmann. Not only are they KOPS, but they are also the Leader, Treasurer, Co-Leader and Secretary. December 2012 Golden Heart KOPS Society of Spokane held their annual Holiday Party in December with a luncheon at Barbara Groves home. Shown here are: Back row: Bob Snell, Barbara Groves, Dee Lyons, Bev Wilcox, Lee Keller, LaVerne Olm and Joyce Anderson Front Row: Tammy Postlethwaite, Pat Epler, Betty Ross and Ed Wormuth. KOWBOYS and KOWGIRLS KOPS HONOR SOCIETY submitted by: TOPS CA2165, Apple Valley Cheryl Goodsell
Secretary, KOPS Honor Society of San Bernardino County
The KOPS Honor Society of San Bernardino County
met in December 2012 for their annual
Holiday luncheon. and for the third year, instead of
exchanging presents, each member brought
a gift to donate to a local convalescent hospital.
PICTURES ON THE LEFT: One of the highlights of the December meeting of KOPS Honor Society of San Bernardino was donating gifts to the seniors at Desert Knolls Convalescent Hospital in Victorville, California. The representative at the hospital said that many residents have no family, so they were very appreciative of our gifts. says Kops Korrespondent Cheryl Goodsell. The gifts were delivered the week before Christmas by Society members. Pictured are Linda Brocker, photographer; Melanie Orduno, Desert Knolls assistant activity director: Area Captain Peg Hardy, Kaptain; Pat Orozco, member and Cheryl Goodsell, Korrespondent.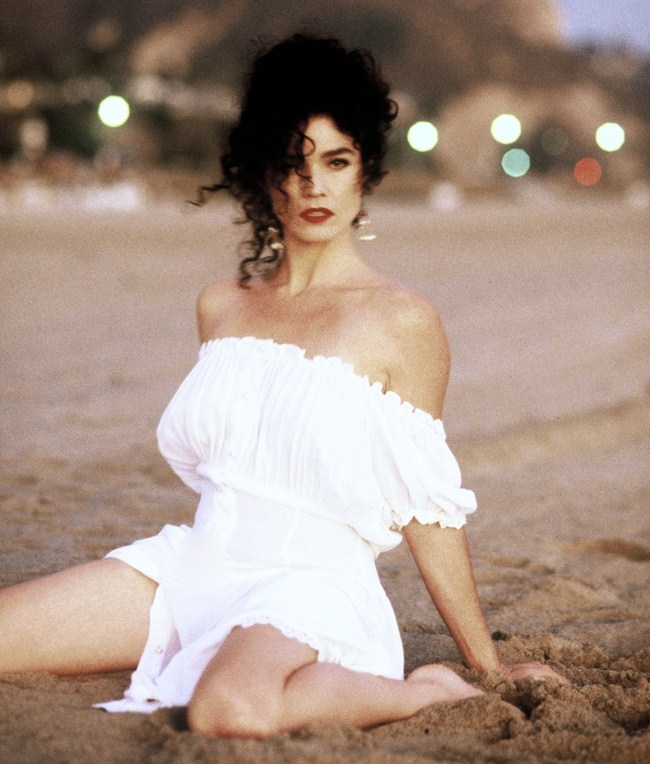 wq.wrestling-mania.info